SES provides reliable and secure satellite and ground communications solutions. We push for breakthroughs in connectivity and their impact for people worldwide.
SES and Fashion One Television LLC launched the world's first global Ultra HD channel, Fashion One 4K (in Europe as Fashion 4K). SES is delivering the free-to-air channel across North America, South America and Europe via its satellites. SES, through its subsidiary SES Platform Services is providing a fully-managed 4k playout along with ground segment and distribution services for the Ultra HD channel.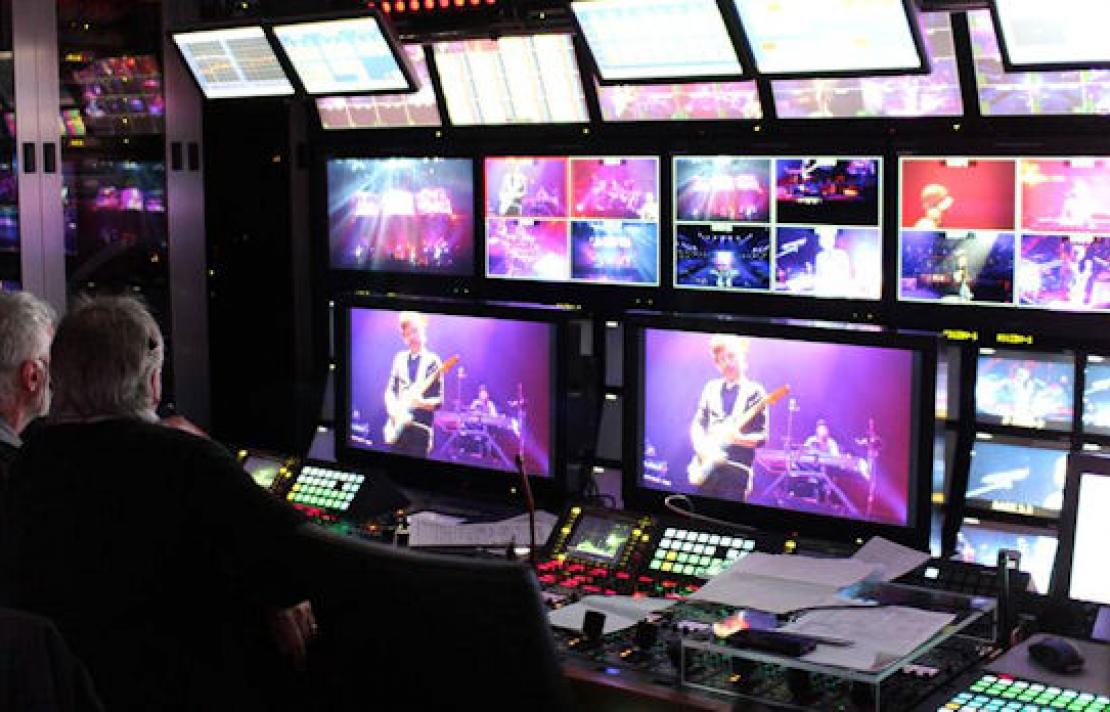 2014
SES in collaboration with Samsung broadcasted a live Linkin Park concert in Ultra HD (3840 x 2160 pixel) in HEVC standard, at 50 fps and a colour depth of 10 bit at the orbital position of Astra 19.2 degrees East. The Band had their concert on November 19 at the O₂ Arena in Berlin. Broadcast at Astra 19.2 degrees East, the rock concert was transmitted exclusively on the Astra Ultra HD demo channel, displaying magnificent picture quality and extravagant light shows with plenty of action.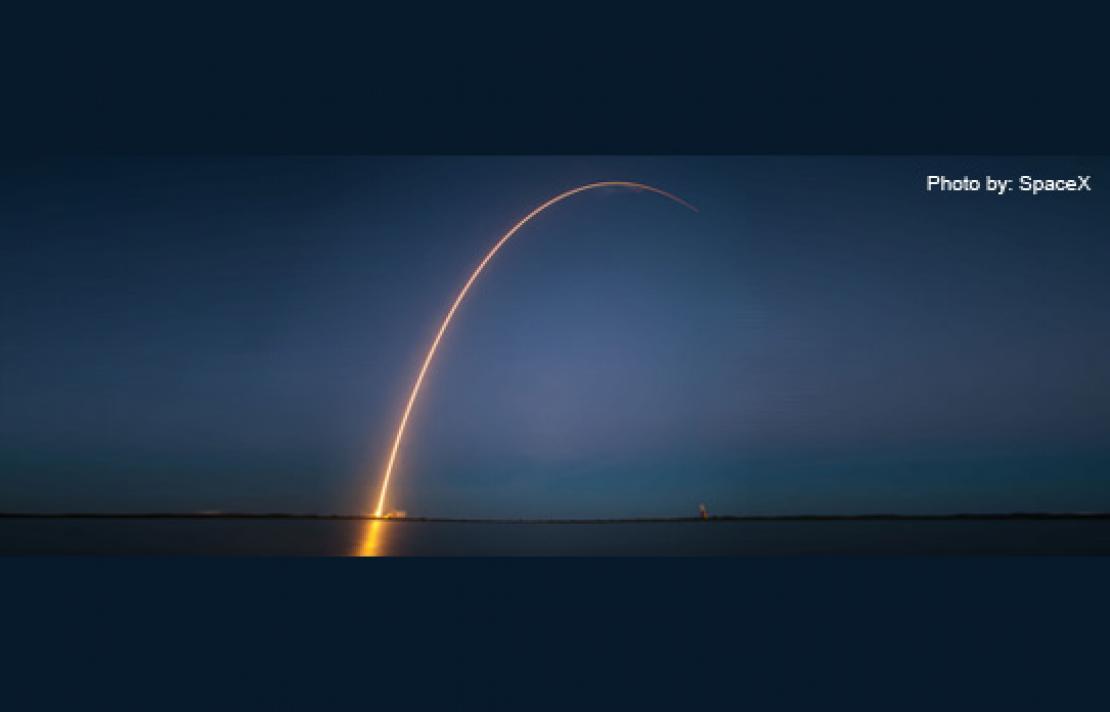 2013
In 2013, SES celebrated its 25th year in space. Our satellite fleet grew to 55 spacecraft at 37 orbital positions. SES-6 and ASTRA 2 were launched on ILS Proton on June 4 respectively September 30. SES-8 was successfully orbited from Cape Canaveral by SpaceX on December 3. The SES reach topped 276 million TV households worldwide. The company demonstrated Ultra HD transmissions and pursued the deployment of Sat>IP, including the new IP-LNB, to ensure that satellite reception will remain relevant in today's multi-screen environment.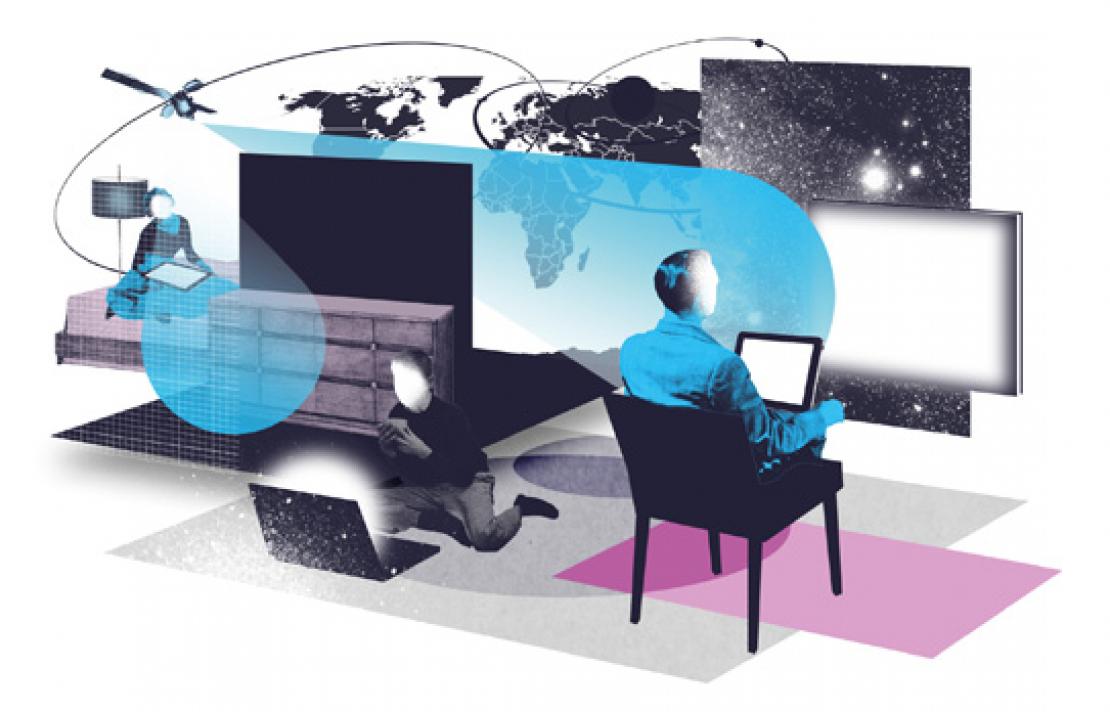 2012
2012 was a year of innovation writ large. In April, SES unveiled SAT>IP, a technology standard that enables the reception of satellite-delivered signals on mobile devices such as tablet computers and smartphones in the home. In November, SES announced a cooperation agreement with the European Space Agency and the establishment of a public-private partnership aimed at developing a full-electric propulsion small/medium sized satellite platform manufactured in Europe.
2011
SES extends and renews its fleet through the successful launch of five satellites and payloads: the YahLive payload on Yahsat 1A, QuetzSat-1, SES-3, ASTRA 1N and SES-2. SES consolidates its operations under a new streamlined management structure and one brand – SES.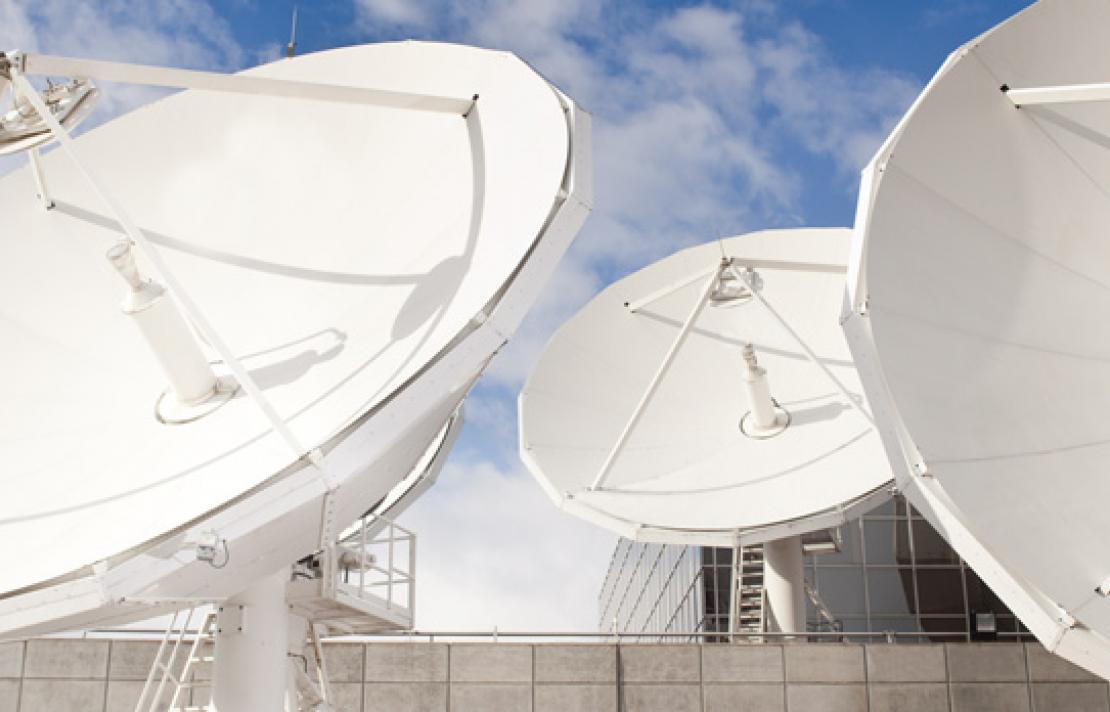 2010
Founded in 1985, SES launched its first satellite in 1988. Since then, we've expanded to become a global operator with a fleet of 40 satellites...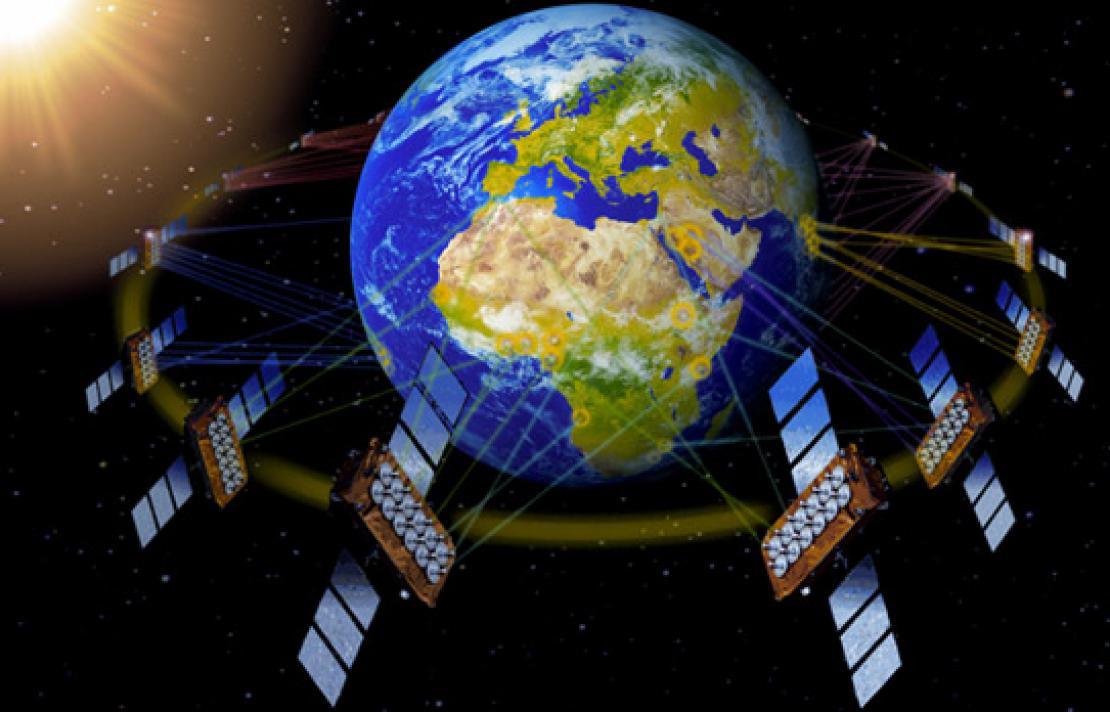 2009
SES continues to expand despite the global economic downturn. Demand for transmission capacity is particularly strong in the world's emerging markets. In Asia, SES now broadcasts five direct-to-home platforms, totaling several hundred TV channels, to 27 million subscribers. SES emerges as the successful bidder in the auction of the ProtoStar 2 satellite. SES also announces a strategic investment in O3b Networks, a start-up that proposes to provide high-speed broadband connectivity to the 'other 3 billion' people in the developing regions of the world that are currently not connected.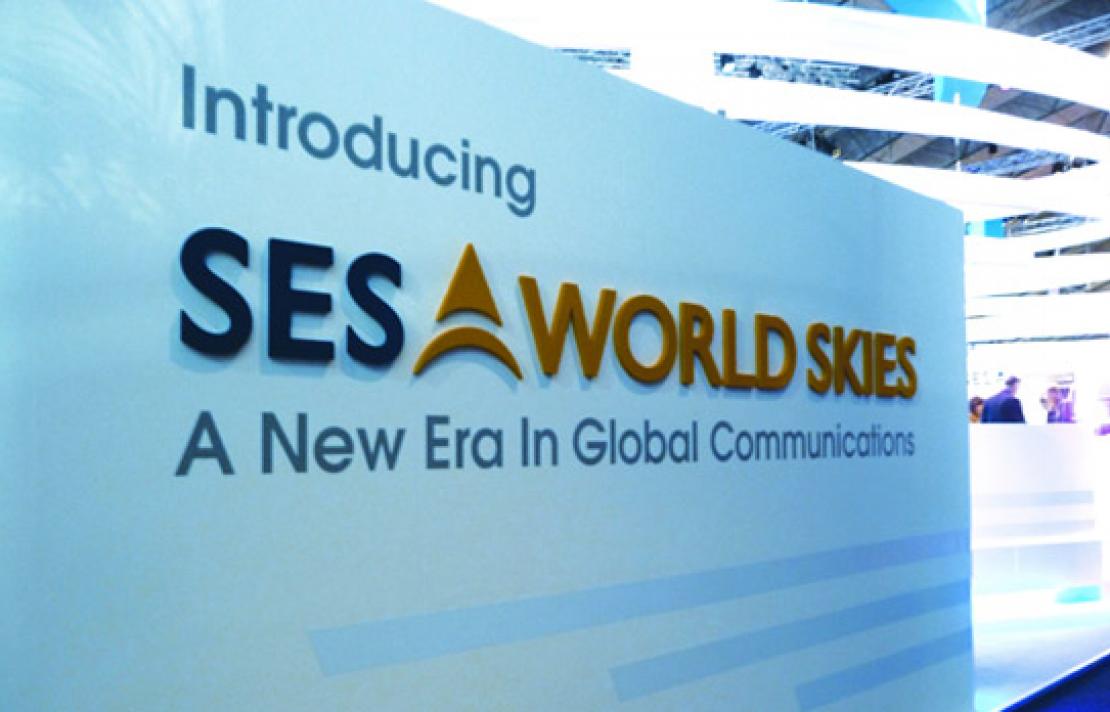 2008
To leverage the inherent strengths of the organisation, SES combines its AMERICOM and NEW SKIES segments into a single new division, called SES WORLD SKIES. In Europe, SES ASTRA opens a new orbital position at 31.5° East to serve the markets in Eastern Europe and in the Middle East, thus creating new growth opportunities. An SES subsidiary, ASTRA TechCom, is selected by Vietnam Telecom International, the operator of Vietnam's VINASAT satellite, to provide a network operations centre in support of the operations of VINASAT. SES increases its participation in SES SIRIUS, from 75 to 90%.
2007
SES finalises a complex split-off transaction with GE, buying out GE's 19.5% stake in the company in exchange for cash and assets. As a result, SES optimises its portfolio of assets: the company retains only fully-owned regional participations that are aligned with the extended coverage that SES gained a year earlier from the acquisition of New Skies Satellites. SES also announces a ground-breaking agreement with launch services providers Arianespace (signature ceremony pictured above) and International Launch Services (ILS).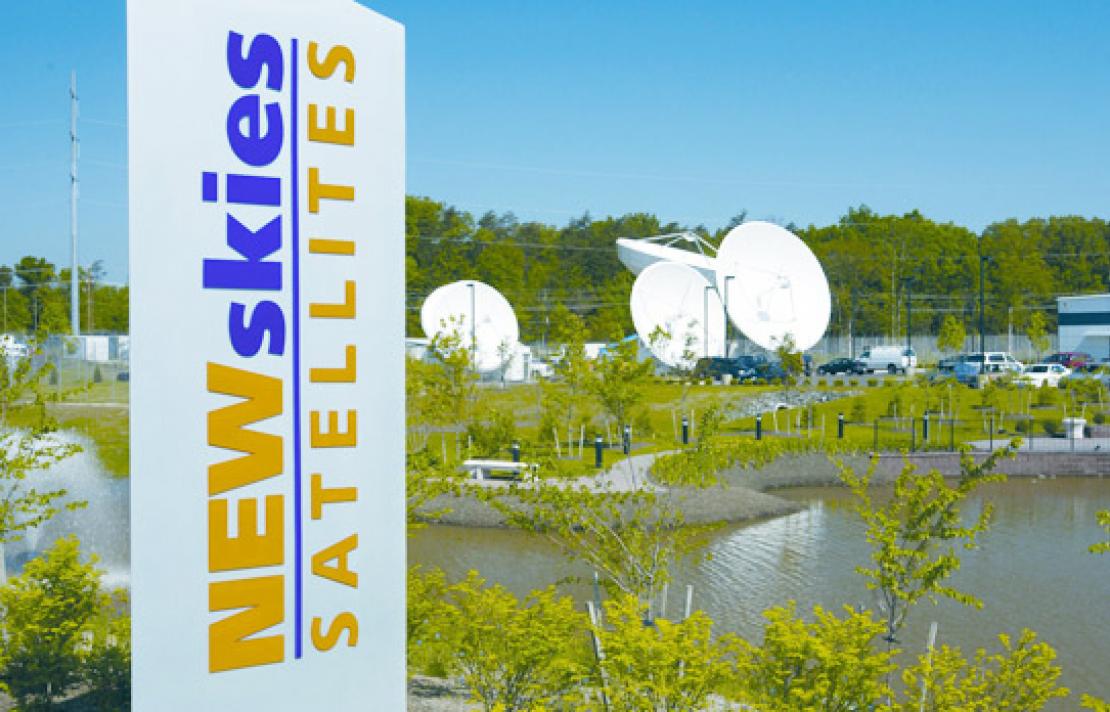 2006
SES further refines its strategy of geographic expansion by acquiring New Skies Satellites. The New Skies fleet nicely complements SES' existing satellites in the emerging markets and strengthens SES' global footprint and growth prospects. With SES NEW SKIES integrated into the group, SES now has coverage of 99% of the world's population. The company's geographical expansion goes in parallel with the continuous diversification of its commercial offering. That same year, SES introduces a 'triple play' service, ASTRA2Connect, combining TV reception, internet access and telephony.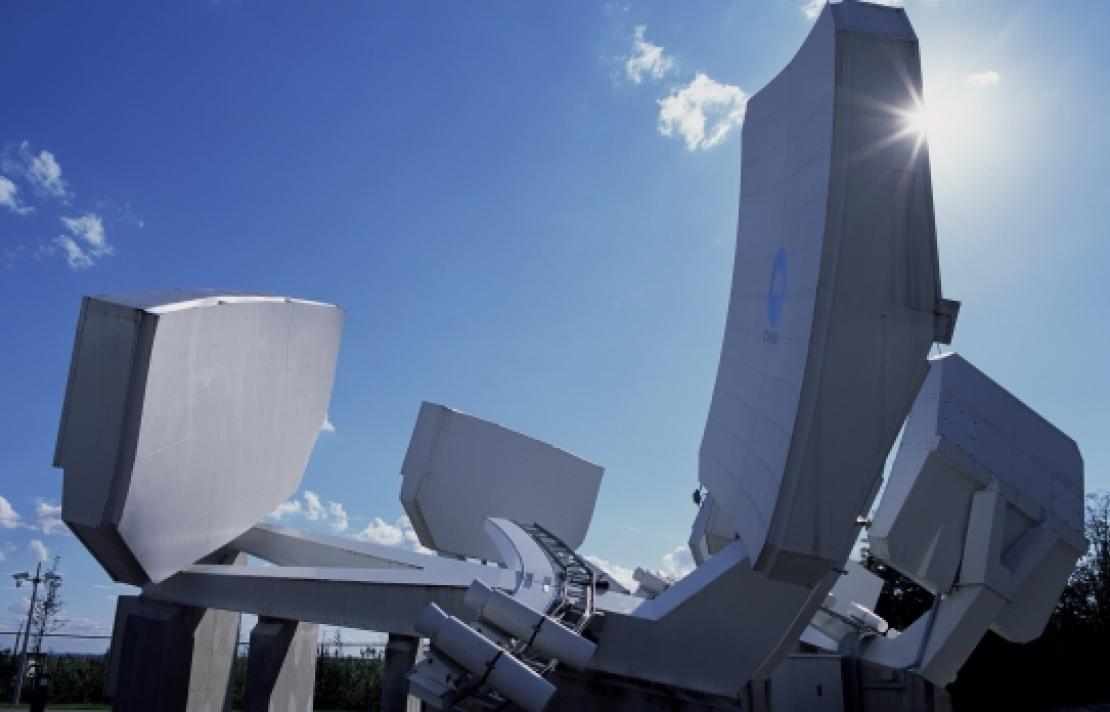 2005
The year opens with SES' entry into major indices at the Euronext Paris stock exchange, where the company had listed in mid-2004. Parallel to its globalising strategy, SES is steadily expanding its service offering beyond basic satellite capacity leasing. The company becomes increasingly active in the provision of satellite solutions and services to governments, in particular the U.S. government and military, who are served by a dedicated division in SES.
2004
SES AMERICOM is the first satellite company to carry HDTV signals, and in 2004 launches HD-PRIME, the U.S.' premier HD neighbourhood reaching 80 million U.S. cable households. Europe lags behind the U.S., but having led the DTH and then digital revolutions of the '90s, ASTRA claims another first as it begins transmission of high definition television (HDTV) signals via the demo channel 'Euro1080'. ASTRA is quick to support the development of HDTV standards in Europe and allow TV and satellite equipment manufacturers to develop compatible hardware so households could receive HD signals.
2003
SES reaches two major milestones that are hugely significant for the long-term growth and success of SES. SES AMERICOM signs a multi-year agreement, leasing long-term satellite capacity to EchoStar's DISH network, creating a strategic partnership that links North America's largest satellite operator with the U.S.' largest DTH network. EchoStar would eventually lease up to three entire satellites in the AMERICOM fleet. In Europe, SES ASTRA announces the launch of its first ever HD channel at the beginning of the following year.
2002
President and CEO, Romain Bausch is named Satellite Executive of the Year in recognition of his successful implementation of SES' global strategy over the past four years. ASTRA 3A is launched successfully and takes up its position at ASTRA's new orbital position of 23.5° East. But in November SES suffers its first ever launch failure when the Proton rocket carrying ASTRA 1K fails to reach orbit. The satellite is later safely de-orbited and destroyed upon reentry into the atmosphere.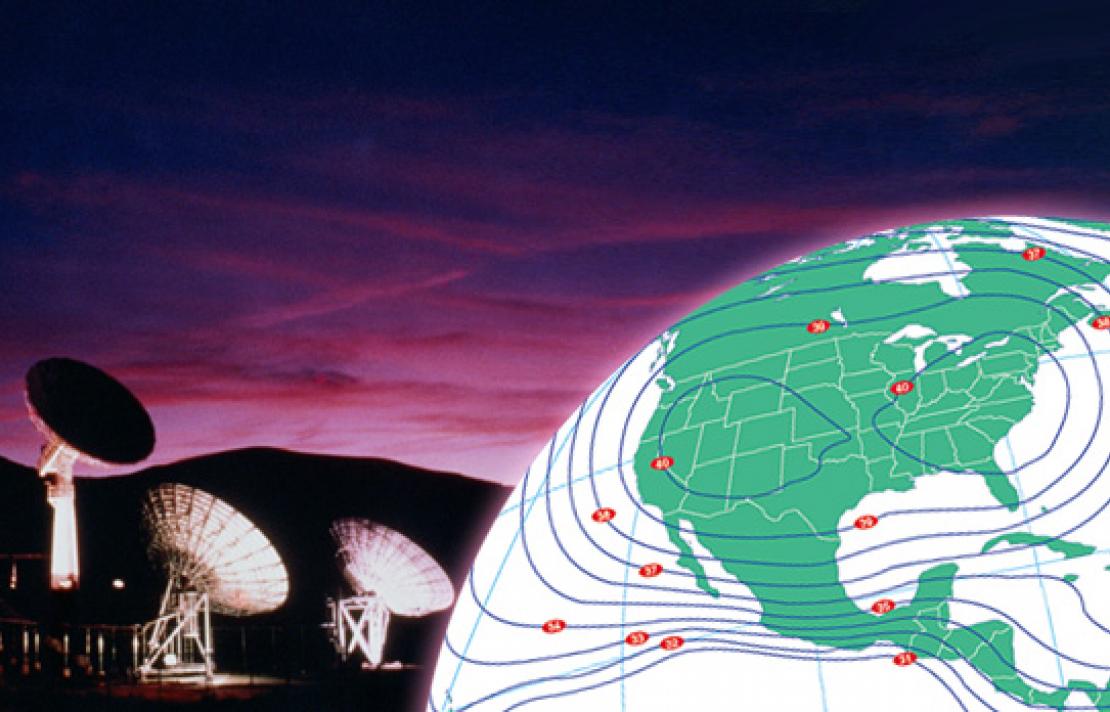 2001
SES now has footholds in every major regional market bar one: North America. In the course of 2001, SES completes a complex transaction acquiring 100% of GE AMERICOM, including 13 satellites serving the North American market as well as other satellites covering Asia, Latin America and the Oceanic markets. SES AMERICOM, as the company is now called, makes SES the world's largest satellite operator overnight with over 40 satellites. But this rapid global expansion does not herald a shift from Europe, which remains SES' core market and where it continues to operate as SES ASTRA.
2000
With the advent of the millennium, SES continues its transformation to a global operator. Participations in NSAB (Nordic Satellite company) of Sweden - that extends SES' coverage into Northern and Eastern European - and the Brazillian operator, Star One, extend SES' reach to 79% of the world's population. Elsewhere, SES ASTRA continues to build up its new orbital slot at 28.2° East with the launch and co-location of ASTRA 2B, replicating the strategy that had proven so successful at 19.2° East during the 1990s.
1999
As the countdown to the millennium begins, SES takes the first step in its development from a single-market, single-product business, to a global operator, offering multiple services in multiple markets. Following the successful IPO in 1998, SES now has the necessary financial muscle to begin its acquisition strategy, taking a 34.10% participation in the Asian satellite operator AsiaSat. In Europe, with the launch of ASTRA 1H, SES becomes one of the first satellite operators to offer commercial Ka-band capacity.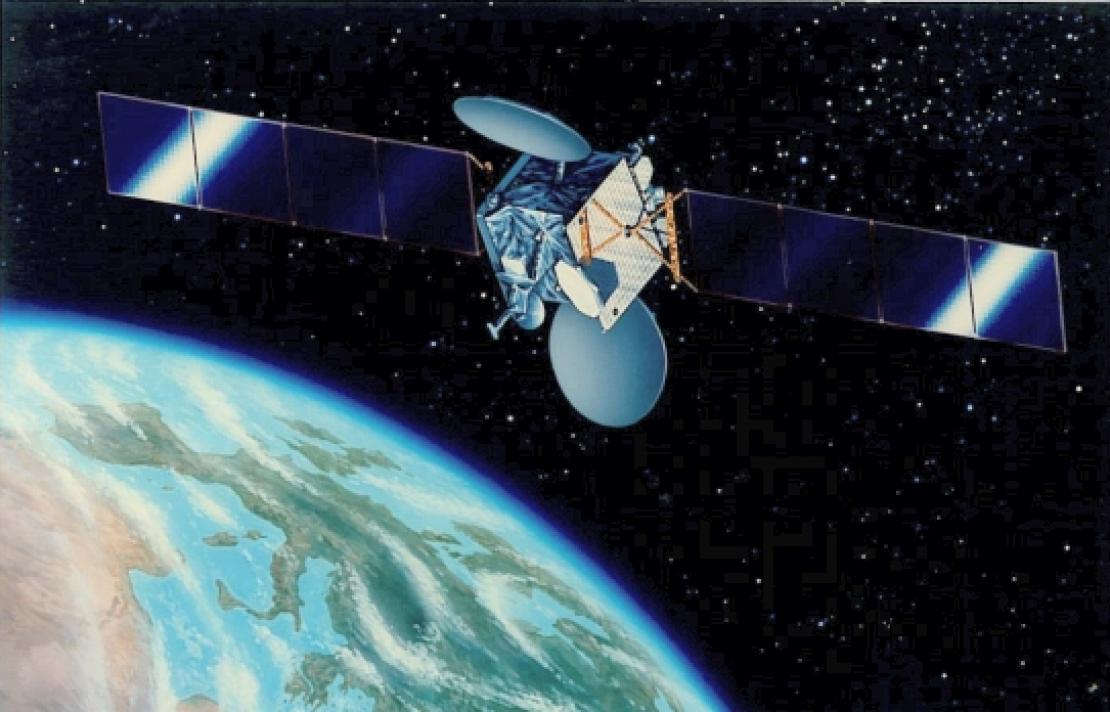 1998
The growing demand for capacity made it obvious that a second orbital position was needed. In August 1998, ASTRA 2A was launched from Baikonour and took up its position as the first satellite at 28.2° East. SES shifted all of its U.K. services from 19.2° to 28.2° East, which now became ASTRA's dedicated orbital slot for digital broadcasting to the U.K. Like 19.2°, 28.2° East was continuously developed to keep pace with demand for new channel capacity from its U.K. customers, such as Sky.
1997
Three more ASTRA satellites followed in succession on the ILS Proton after ASTRA 1F. The option of an additional launch provider besides Ariane would allow SES to accelerate its fleet expansion to meet the ever increasing demand for satellite services. One advantage of the Proton rockets at the time was their greater size and power, that meant they could carry larger payloads, which for SES meant larger satellites with more transponders that could deliver a greater range of services. In 1997, SES pioneered two-way broadband services via satellite.
1996
With the rapid expansion of its satellite fleet, its services and ground facilities, SES was always on the lookout for opportunities and partners to facilitate the progress of its fast-growing business. One opportunity came in the shape of a new U.S.-Russian launch provider, exploiting Russia's impressive legacy in rocket and space technology. International Launch Services (ILS) began marketing Russian launch vehicles and facilities to commercial Western satellite operators.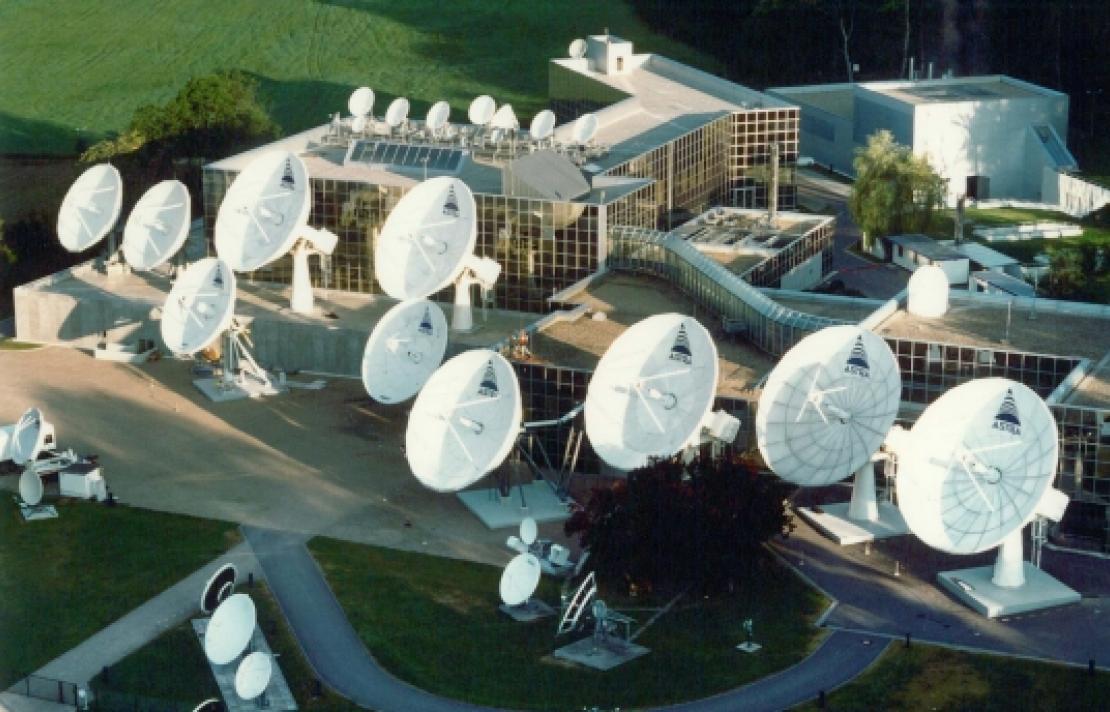 1995
Digitalisation was important for at least two reasons. Not only was it a huge leap in improving signal and picture quality, digital technology also allowed signals to be compressed so that many more channels could be transmitted via one transponder. Digitalisation was therefore the essential starting point for the channel explosion that followed. Technologically, it became the enabler for future quality enhancements, most importantly high definition, or HDTV.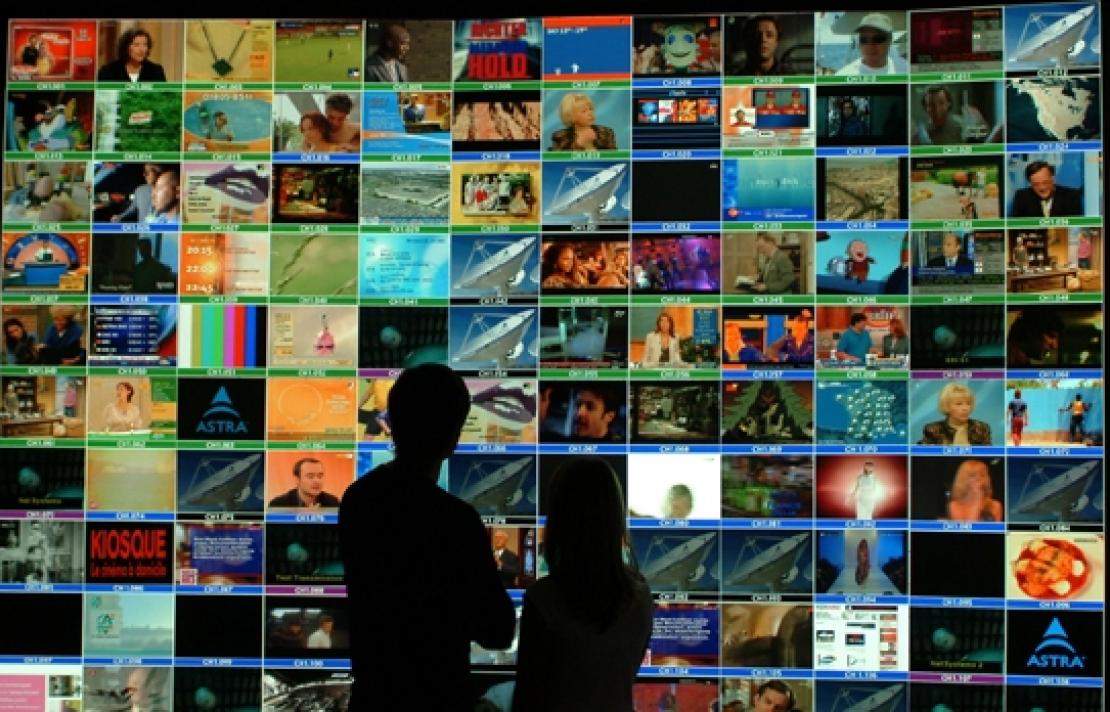 1995
One big attraction for channel providers like Canal+ was SES' pioneering of digital broadcasting technology. In the early 1990s, SES championed Digital Video Broadcasting (DVB) as the European standard and waged a successful lobbying campaign against rival technologies. At SES' Betzdorf headquarters, in the presence of His Royal Highnesses the Grand-Duke Jean and Grand-Duchess Josephine Charlotte, the new DTF (Digital Technical Facilities) was inaugurated on 15 September 1996.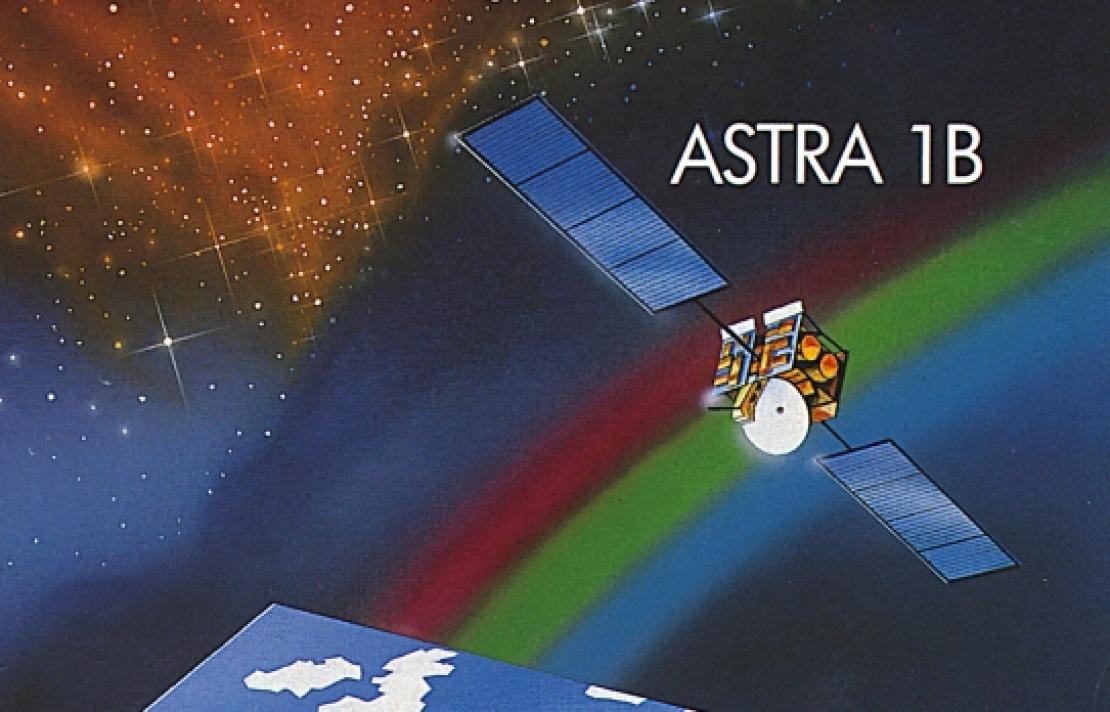 1991
The dramatic changes in Germany in 1989-90 were followed in 1991 by a less spectacular, but significant step when the German government liberalised the sale and installation of satellites dishes. Hardly surprising that the growing audience figures for ASTRA attracted the attention of more broadcasters. It wasn't long before ASTRA 1A reached the limits of its capacity, and a new satellite was needed. In March 1991, SES launched ASTRA 1B, almost identical to its predecessor, with only a slightly smaller payload of 13 transponders.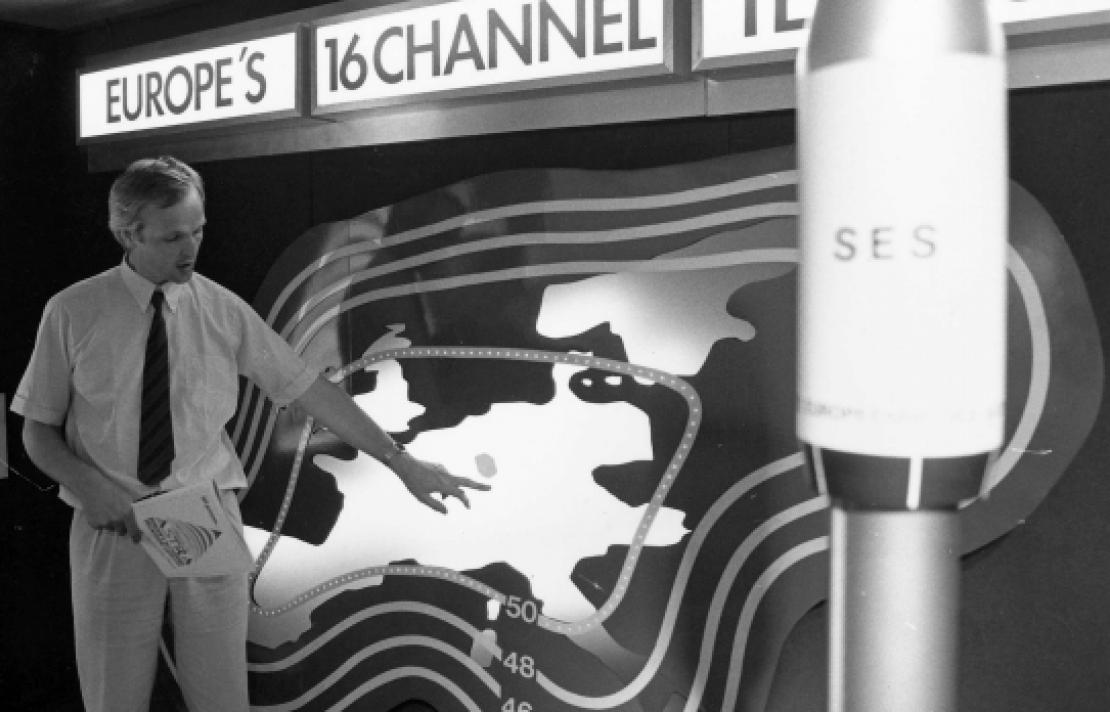 1990
By the end of 1990, ASTRA was reaching 16.6 million cable and direct-to-home (DTH) households in Europe. It was the beginning of the DTH revolution. Throughout the 1990s ASTRA would go from strength to strength adding new satellites to its primary orbital position at 19.2° East to keep up with the growing demand from broadcasters and viewers for more channel content.
| | |
| --- | --- |
| Телефони | +38044 531 90 98 |
| Адреса компанії | 04071, м. Київ, вул. Олегівська, 34-б |
| ПІБ директора | Карнаков Ярослав, технічний директор |